Unaware what cybersecurity really meant to my business

"We had activity that honestly opened our eyes of what the cybersecurity attacks looked like at the end of 2022. We contacted Lotus Management Services to talk us through this process. The penn scan report offered was a scary picture and a risk our business could not take. I wanted to have a clear sense of the security of our network. At that point Lotus assisted in putting a plan together, scanning on a quarterly basis, and being available was a relief. We as owners felt it was the responsible thing to do for our dealership. I thought it would be more complicated and time consuming. With an ongoing developing technical attack, it makes it impossible to focus on what's important. I am happy with the decision we made as owners."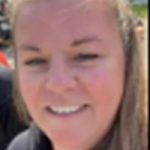 Rebekah Leise
Part Owner of Sandy Lake Implement
Tractor Dealership
Lotus adds another layer of security to our technology needs

Lotus adds another layer of security to our technology needs, the team cares of our organization. They have brought our technology current keeping us relative to the industry. I am sorry I waited so long to have them on board. I am pleased Lotus supports and respond to our network needs. They customize our technology from home office to our warehouses, and wifi network. The communication is just right, recommending the fit and making sure we are one step ahead. Like our phone system that electronically faxes so no need for fax lines or additional machinery saving us money. Any time there is a question giving us the advice that's right. No hassles connecting to our VPN or working with our ERP vendor. Making us more efficient no matter the location. I can focus on the fast-paced production, inventory, and efficient distribution. Thrilled to have made the right choice!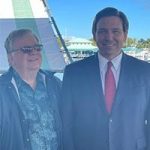 Tom Hill
Owner/Manager
Key Largo Fisheries
Pleasantly Surprised….

It's so beneficial how QUICKLY your team solved our IT issues. The courteous and quick response to get us back up and running. If you are looking for an IT company use Lotus, it's a pleasant surprise the accurate and professional service Lotus gives. We are glad we use the Lotus team in any issues we have. They are our go to IT help for sure!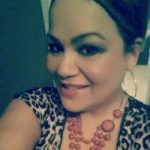 Zenaida Berrios
HR
La Chiquita Tortilla
Easy to work with!

The ability to call, text or email 24/7 and knowing that you will address the issue gives us peace of mind. Having transparent processes, you monitor our network to see when we've had power failures. The installation of the fail-over system was crucial, we are never without phone service. Your quick response time and your concern for our assisted living home has set you apart from other IT firms. Your customized business solutions meet our needs and continue to develop solutions to help our business run smoother. Lotus Management Services is easy to work with.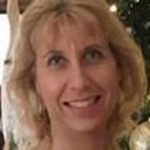 Lynn May
Resident Advisor
The Homes at Ethnos360
Custom Solutions – Business Critical Support

Ohana means family… We are a family owned business and treat our customers like family. Which is why it's important to me to have a company like Lotus take care of our IT. The biggest benefit of Lotus is their customer service and fast response. We have locations in Tampa, Orlando, and Ft Lauderdale. It is important to work with someone we can trust. The fact they are available when we need them is an asset. Our production team uses iPhones and iPads for production tickets that need to be accessed daily from their devices in the field. Lotus is available when needed and that makes us efficient with our business. Give Team Lotus a call!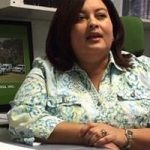 Karla Calilao
President Ohana
Termite and Pest Control
What Would We Do Without Lotus?!

The greatest benefit our organization receives from Lotus Management Services is the service, they provide best-in-class service. Their team is friendly, professional and extremely knowledgeable in the industry. They have helped keep us up to date on the latest and greatest technology. Offering proactive innovative solutions, they help us do our work more effectively. They are available 24/7 and always been very timely in their responses. In times when we have an issue, their team worked diligently to not only fix the problem in a timely manner, but also proactively came up with solutions so we didn't run into the same issues again. We know that we are in great hands with Lotus Management Services. Lotus Management provides affordable and professional services. They take the time to get to know you, your company and your business needs, have a vested interest in the success of your business. They become more than your service provider, they become your trusted business partner and friends.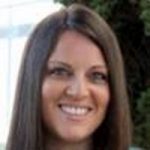 Rebekah Nantais
Director of Development
Greater Orlando Children's Miracle Network Hospitals
See for yourself!

When Lotus does a task or project they provide excellent documentation, an extremely valuable asset. When Lotus needs something from our operations team, they plan ahead and make the request with plenty of time for us provide what they need well in advance. Work with a Lotus for a few projects and see for yourself how easy they are to work with.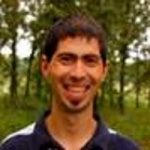 Jonathan Roundy
Systems Administrator
Ethnos 360
Doing the right things Lotus!

Honestly, Lotus Management Services Inc is doing exactly what I need which is Help Desk Support.

Since our organization has exploded in growth in our plants, I'm simply not able to take care of all the requests and needs. Lotus fulfills the help desk solution in our Florida division. The communication is always there having no complaints, as always thanks for your help.
Brandon Ensley
Director of Technology
Halperns Steak & Seafood